Careers
GROWING WITH FRIUL INTAGLI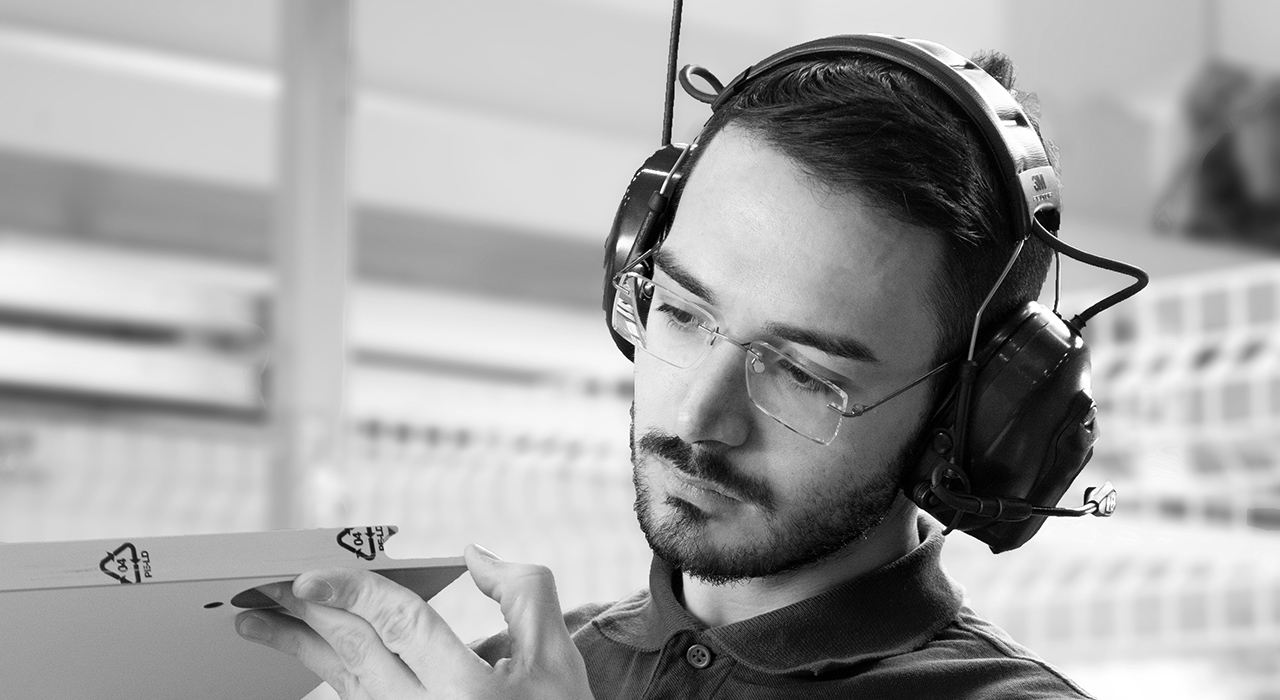 Nicola Di Nuzzo
Maddaloni (CE)
Quality Control Operator
Today: Unloading operator – Lotto uno, Line 4707, Unit 1, Cut to size Area
Qualification: Aeronautical Expert
With the company since 23/01/2017:
Panels loading line operator
Production line scheduling and equipment
Quality Control Operator
I moved to Pordenone for my career growth as Northern Italy offered greater employment opportunities. Here you can grow professionally and learn new things every day. At Friul Intagli, I met a lot people from all over the world; this is an international and multicultural Company where you can fit in easily.
How did moving to another area affect you? Honestly, it was positive. I came from a difficult area, so a different environment was a nice improvement.

What are your current duties at Friul Intagli? Currently, I deal with the management of a numerical control machine. I program automated machinery, monitor the equipment and check production quality according to specific dates.

How did you like working shift at the beginning? Having to deal with the new schedule was overall a good experience. Before I just worked days, now I can see advantages having the morning or afternoon free every other week, or even the whole day when I do the night shift.

Do you aspire to further professional growth? Sure! I would like to grow with the Company, learning everything I can about the production line, and maybe get an office job in the future.